Hydrogen Water Vending Machine
H2 So-nano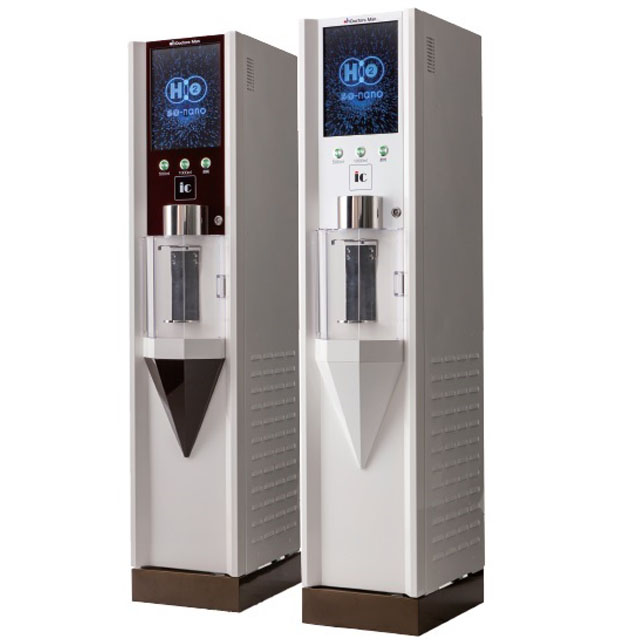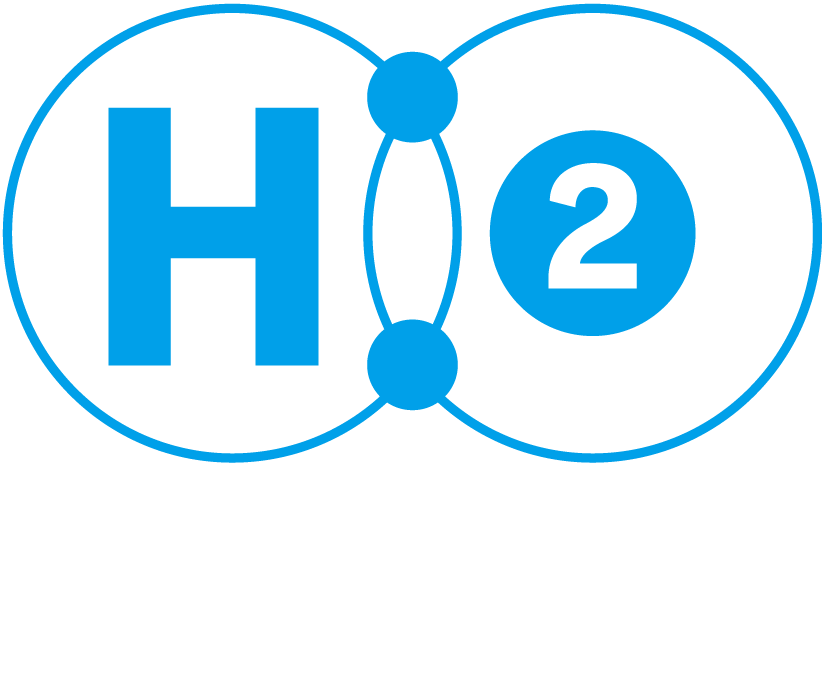 Large-size vending machines are suitable for various public places, such as gyms, yoga studios, golf clubs, hot spas, clinics, hospitals, shopping malls, health care facilities, elderly welfare facilities, hotels, restaurants, swimming pools, amusement centers, airport lounges and so on. Numbers of fitness clubs, listed companies and clinics in Japan servers Hydrogen water with this machine.
Features:
Concentration: 2.4ppm (MAX 3.6ppm)
Purity: 99.99% + Patented hollow-fiber membrane filter. One and only flush bubbling method makes it possible to discharge highly concentrated Hydrogen water regardless of water temperature.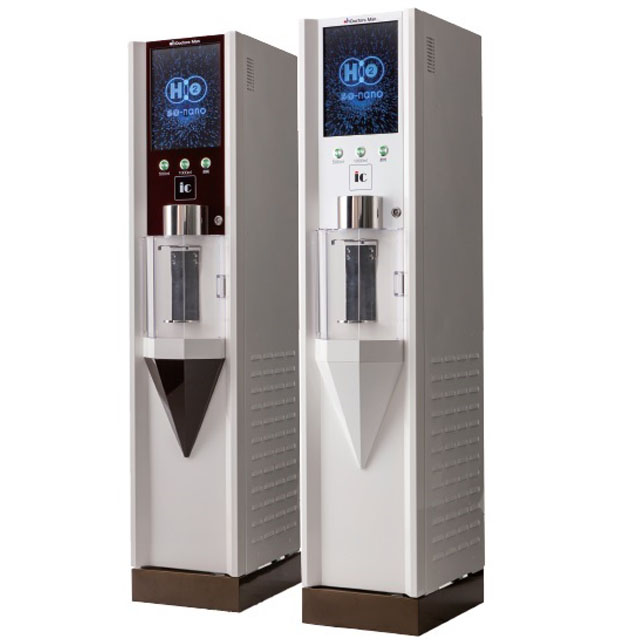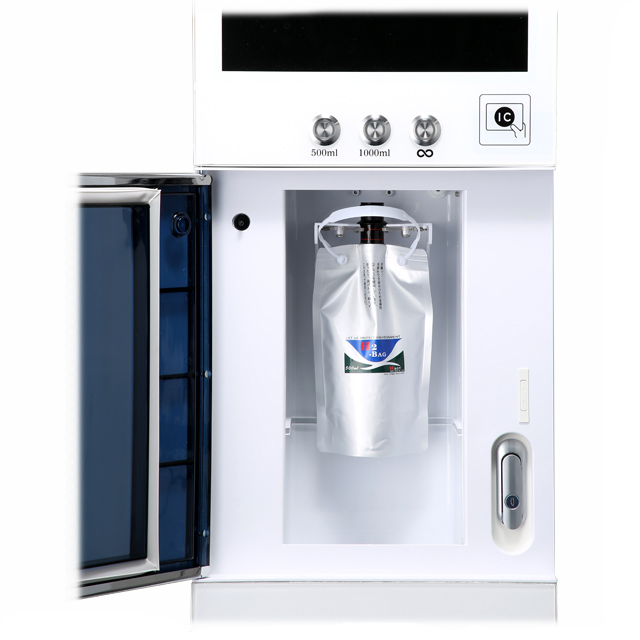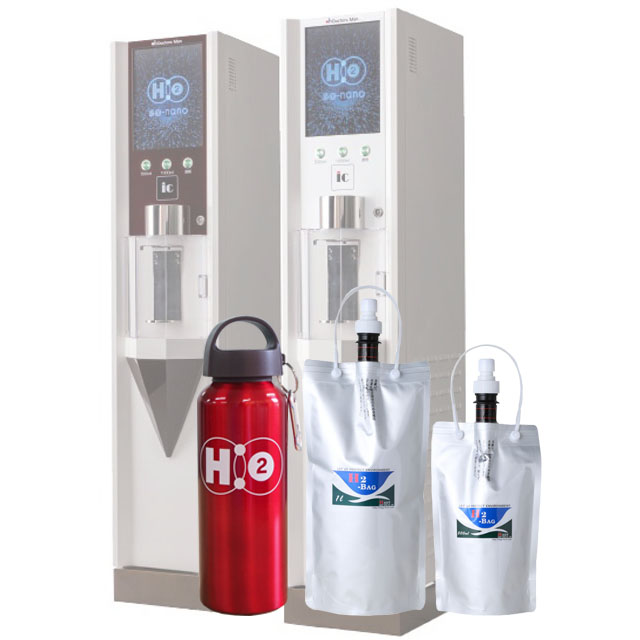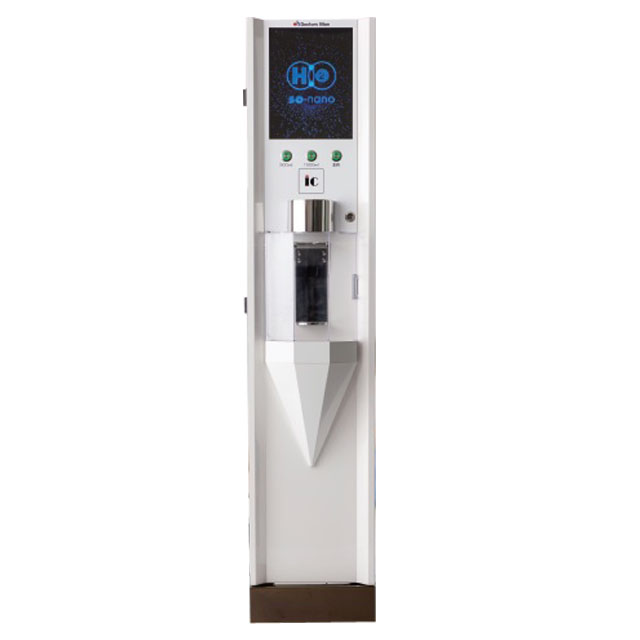 Performance : Patented technology "Hollow-fiber membrane filter Nano bubble dissolution system"
High safety performance that impurities other than hydrogen do not mix in drinking water
Doctor's Man's unique hydrogen dissolving technology "Transient Flash Bubbling System (Hollow-fiber membrane filter Nano bubble dissolution system)" is combined technology the bubbling method for safety and one-pass method for stability.
This achieved safer and more stable production of high-concentration hydrogen water.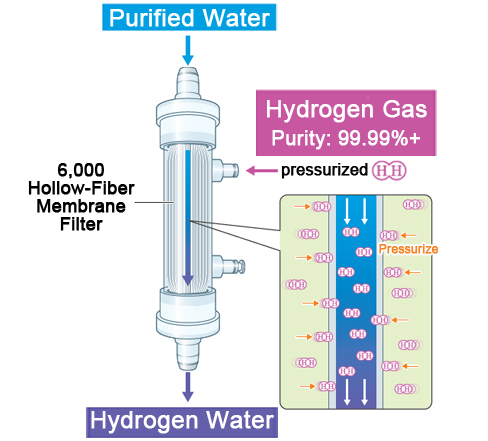 The core device of the "transient flash bubbling system" is a special dissolved filter with 6000 straw-shaped gas permeable membranes that can permeate only gas without allowing water to permeate.
In less than a second, the H2 So-nano pressurizes and fills the core device with hydrogen gas with a purity of 99.99% or higher, and allows filtered water to pass through each of the 6000 gas permeable membranes.
At the moment when water passes through, a gas permeable membrane that can permeate only gas absorbs external hydrogen gas at the nano level and dissolves it in water at a high concentration.
By adopting this system, H2 So-nano has realized safety with no room for impurities (hazardous substances) other than hydrogen gas to dissolve without electrolyzing the drinking water itself.
In addition, the core device that enables nano-level pressurized bubbling dissolution in one pass does not reduce the amount of dissolved hydrogen even after continuous use.
And thus achieves high concentration and stability that passes the continuous water intake test for 8 hours.
Features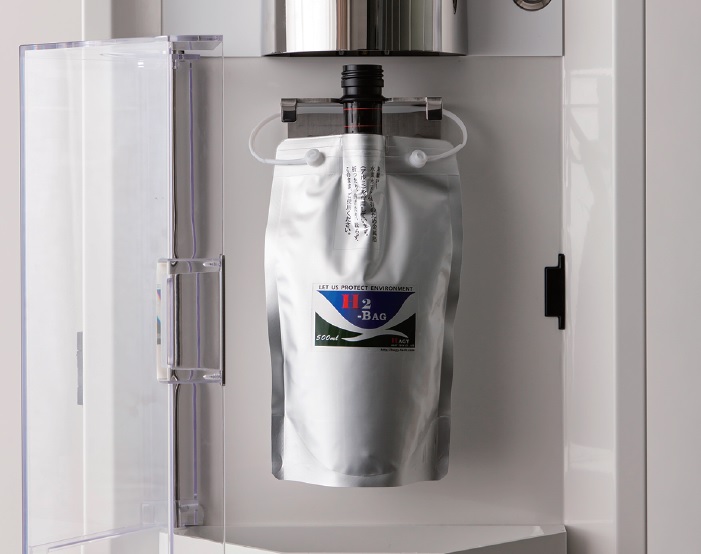 The speediest water intake server
500ml hydrogen water generation takes only 20 seconds.No concerns about long waiting line when many people drink water in facilities such as gyms, restaurants, etc.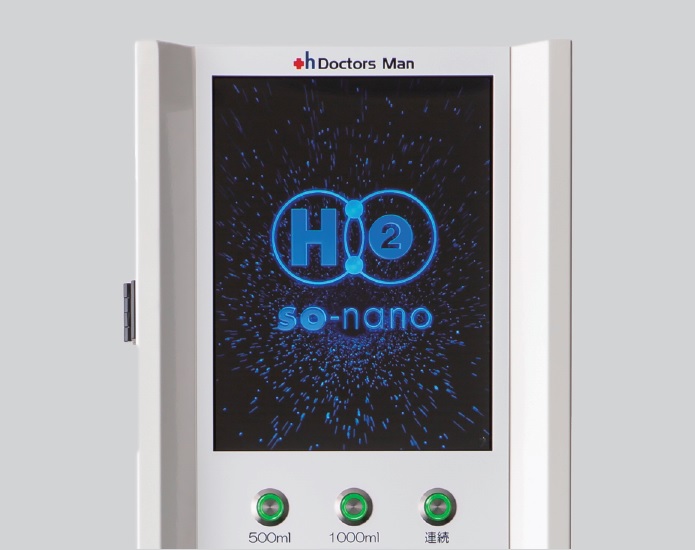 HD screen can continuously play back promotional videos
Built-in OS system
Touch-sensitive HD LCD screen Promotional videos can be set according to needs.
Specification
H2 So-nano
Model
H2JV3
Dimension
W360 x D568 x H1706
Weight
95kg
Rated Voltage
AC240V
Rated Frequency
50-60Hz
Hydrogen generation pressure
hollow-fiber membrane filter
Nano bubble dissolution system
Dissolving Hydrogen Concentration
2.4ppm (MAX 3.6ppm) *
**This data of hydrogen water concentration is provided by JHyPA (Japanese Molecule Hydrogen Promotion Association)
Measuring method : Gas Chromatography (GC)